You Are A Multidimensional Being 
The ability to interpret the symbolic language of dreams and visions can be done by anyone. Once you understand that everything in your dream is a symbol of your own thoughts, feelings, and spiritual growth; they become easier to understand when compared to what is going on in your daily life. However, this is where I am going to 'draw the line' (metaphorically speaking) on trying to convince anyone of what is real or not real. That is not the purpose of this information because if you are reading this, either you believe in dreams and visions because you have had them or you don't. The purpose of this information is to help those who are having dreams and visions understand the information being given to them so that they can grasp a better understanding of why things are happening in their daily lives.  It is my belief that dreams and visions are given to humanity by God in order to help us.  I make that statement based on personal experience.  I base my interpretations of the meanings of the symbolic language given in dreams and visions on the Abrahamic Religions of Christianity, Islam, and Judaism. While it is true that many dream symbols are personal to you, like family members within the dream, there are certain Biblical dream symbols that have meant the same thing for thousands of years. A good example of this would be seeing a Bird within your dream or vision. This means you are about to get an important message.  The type of Bird can even help determine the focus of the message.  Was the Bird a Chicken or a Dove?  Was it an Owl, a Duck, or a Peacock?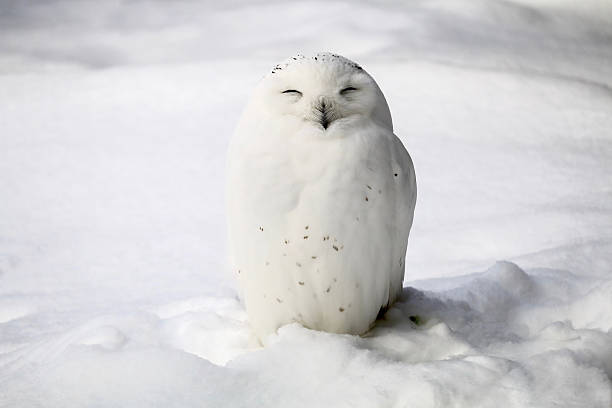 Finally, rest assured that nothing I enter here is 'written in stone.' In other words, these are my experiences and therefore the interpretations I give are unique to me and my situations. You are your greatest authority on what is best for you and I greatly encourage you to keep a dream diary, if you don't already have one, and look within for your answers. My Blog is simply a tool that may help to grow your understanding. 
My Dreams 
I have been dreaming vividly and in full color since childhood but, my visions didn't start until I was an adult. Most of that time I kept what I called my "Dream/Vision Diary" but I always wondered if there were others out there like me. Are you out there having the same dream experiences and/or the same visions as I? If so, THAT'S THE PURPOSE OF THIS BLOG. Every week I am going to publish a different dream and/or vision I have experienced on this webpage and interpret it afterwards starting with the following one below. It is my sincere hope that by doing so I will be able to help you understand your own dream/vision experiences which may help you move forward in your daily life. All I ask is that you give it a chance and most of all, leave a comment to let me know if you have experienced the same thing in a dream or something similar.  Finally, if you like the way I've interpreted my own dream, I'd be glad to give a quick interpretation of one of yours.  You don't even have to pay me.  Just click on one or more (preferably more) of the products on this page and I get a commission just because you clicked on it.  You don't even have to purchase anything if you don't want to do so.  If you do decide to purchase something, I get a commission from that as well.  Either way, I get paid and you get your dream interpreted.  It's a Win Win.  Even if you prefer not to leave a dream for me to interpret, how about just clicking on some stuff just to let me know you enjoyed my website.  The dream is as follows: 
The Berry Vines – Year 1992 
 The scene of this dream opened with my family, an ex-boyfriend and myself living in a one bedroom apartment. The apartment number was F1. I decided to go outside for a walk and some fresh air. During the walk, I happened upon some Blackberry and Raspberry vines. I could see that the Berries were ripe and extremely plump and juicy so I began to eat them. When I had finished, I ran back to the apartment to tell my family and ex-boyfriend about the berries I had found in order to get them to come back outside with me to help me pick them. No one would come and my ex-boyfriend even said, "Don't bother me. I'm watching a movie." I then said to him, "Well if you won't come and pick them with me, don't expect me to share them with you when I get back.  
Analysis 
In 1992 I was approximately 30 years old, fresh out of my Divorce from what had to be the least supportive man on the planet, and about to graduate from College with my B.A. It had taken me over 10 years to graduate partially due to my relationship with the afore mentioned man. The rest of my set back I blame on myself. Without getting into it, let's just say I made my share of mistakes.   But, praise God I made it in spite of myself.  I had to graduate to prove to myself I could do it.  I also had to graduate just to get on my ex-husbands last nerve before I Divorced him.  I also got a great job that I loved at a great Bank. In this dream my Higher Levels were letting me know that I was about to reap the benefits of all of my hard work. In other words, the berries were symbolic of the fruits of my labor. Why wasn't it some other fruit? This is because Berries are my personal favorite fruit. If you have had a dream about eating your favorite fruit, then you may be about to reap the fruits of your labors as well.  The letter F is the 6th letter the alphabet.  Six is symbolic of the Higher self and 1 means unity.  Since I was living in apartment F1, I am being told that it was my unity or connection with my Higher Self that helped me with the challenges I faced in getting through college.  These challenges also included the symbolic representation of my self-worth issues seen through the type of men represented in my ex-boyfriend and ex-husband.  I had to really work on myself in order to stop attracting and allowing these type of men into my life. 
Conclusion 
As always I wish to thank you for visiting my website. I hope that the information I have presented was helpful to you in some way. Also remember that this information is always presented as a tool and the best information you can find for you, first and foremost, can only be found within your own Being. You are your best authority and the Internet has a Plethora of information on any method you choose that's right for you and comfortable to help you go within for answers. You are also welcome to leave a comment or question below and I will get back with you ASAP. Thank you once again and have a great evening.  They say Space is the Final Frontier.  I say "Nay."  I say the Final Frontier lies within us all as Multidimensional Beings.  
IMPORTANT LINKS:
Would you like to make money Blogging like I do? I knew NOTHING when I started learning how to do this other than how to type. Here is the link to my Host Site that will teach you from start to finish. All you have to do is follow the step by step Lessons and you could be on your way to Financial Freedom just like me. WEALTHY AFFILIATE