Why Buy A Drone?                                                                                            
Why did I decide to put a Drone on my Dream and Vision website? What connection could there be? I feel those are logical questions and I will answer those questions with a question. Have you
ever seen the Planet (Gaia) from an areal view? Most of us have seen these images on certain Documentaries that explore places on the Planet that are difficult to reach by automobiles, horses, and especially on foot. In this Blog I am putting an emphasis on ways to gain a deeper connection with Gaia. Why? It is because gaining a deeper connection with Gaia is a major spiritual tool we can use to maintain our balance and peace within through the challenges we face at this time in our planet's history. Do you want people from the future 100 years from now to look back at this time in history and call it THE GREAT TOILET PAPER SHORTAGE OF 2020? Therefore, here is how I'm suggesting you use the Drone I have imaged below. When you go on your next Vacation, fly the Drone over the most beautiful landscaping you can find while filming everything. Afterwards, you then can use the footage during meditation and feel like you are still there except, you are flying over the area yourself. Of course I realize that doing this will be easy for some and others of you will have to practice at it for a while to get the full effect. But, either way, it will be connecting you with the energy of the Planet so that you can create balance, peace, and healing within your Being. As a result, when you create balance, peace, and healing within your Being, TaDaaaaaa you have good Dreams and Visions. In other words, you can connect with the God within on Higher Levels. The final thing I wish to mention about owning a Drone is that I would be neglect in my duties and responsibilities as a Blogger if I didn't mention the other helpful ways it can be used. I will place these uses in a list below because they are self explanatory. However, I must admit, some of these uses I had thought of and some of them I had not.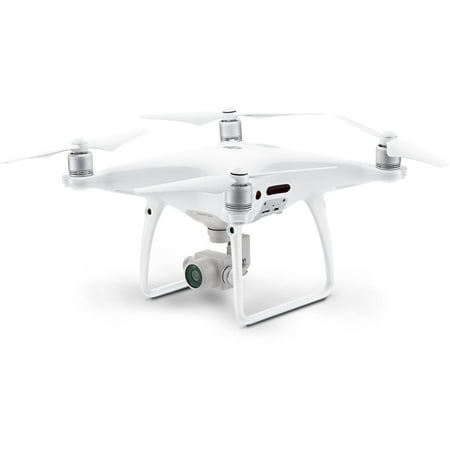 The Other Uses Of a Drone                                                                  
Crowd Control
Delivery
Disaster Relief
Monitoring Crops and Livestock
Photography
Search and Rescue – Animals and People
Fire Dept. – Track and Map Fires
Construction – Monitoring Progress
Oil, Gas, and Mineral Exploration
Monitoring and Surveillance Of Your Home
Although it is impossible for me to list everything this Drone can do in this forum, I will now give you some of what I feel are it's more interesting features and abilities. You can explore many more on the Walmart Website.
It has a 1-inch Camera that can see up to 4 miles.
It can stay in flight up to 30 minutes
It can sense obstacles from 4 directions for safety
And best of all
It can be found Refurbished at Walmart for 799.00 which is less than half of it full price brand new of over 2,000
Yes, if you have read my Blogs in the past, you should know by now that I'm a Walmart Affiliate. This is not simply because I am trying to sell you something, it's because I've been shopping at Walmart all my life and they simply have the best products at the greatest value. So now that I'm done with part one of my Blog, you should know that I haven't heard of any rule that says you cannot have fun flying your Drone and make money at the same time. Warren Buffet said, "If you don't find a way to make money while you sleep, you will work until you die." Why not have a little fun and check out my next section below.
Road To Financial Freedom
Would you like to make money Blogging? I knew NOTHING when I started learning how to do this other than how to type. Here is the link to my Host Site that will teach you from start to finish. All you have to do is follow the step by step Lessons and you could be on your way to Financial Freedom just like me. WEALTHY AFFILIATE                          
Writing a Blog Is Easy – Important Things To Remember
Writing a Blog is easy because all you have to do is write about what is important to you. There are more than 4 Billion People on line and there are bound to be people out there with the same interest as you. Those people are actually looking for someone like you and are known as your 'Target Audience.' If you are a Chef or even just like to cook, you can write about cooking. If you like to sew, you can write about sewing. If you drive a Fork Lift, if you work in Fast Food, if you have a big family and raising 9 kids, you can Blog about the 'Life Hacks' you used to raise 9 children.
You do not need Technical Skills or be knowledgeable about running a Business to do this. You don't even have to be a skilled writer. That is when that 'ABC' Spellcheck button you click on comes in handy before you Post any article. One of the main keys to success is to choose a subject you already know a great deal about because it's fun for you. Do you know a great deal about sports like Swimming, Basketball, Football, Running, Tennis, or Biking? If you do then there are people out there looking for you.
Building any business takes time, patience, and determination. Doing this is not going to make you rich overnight. But, if you can stick with it long enough, you can be on your way to financial freedom depending on how much time you are willing to put into it. For example, I work on my website every evening and on the weekends. How much time are you willing to put in to gain Financial Freedom?
Many online Training Programs want to charge you thousands of dollars up front before they have proven their worth or earned your trust. Wealthy Affiliate is FREE for your first month just foryou to see if you think it may be a good fit for you. If you do, it's only 49.00 a month afterwards and less if you purchase a year's subscription. How would you like to be making an extra 1,000, a month? How about 2,000 or 3,000? There are WA Members doing this and more right now and it can be done within a year's time with the proper Training at Wealthy Affiliate. Did you know that once your website is making Residual Income, there are companies looking to buy it from you? One WA Member just sold her website for 40,000 Dollars. But, why would she do that you may ask? It's because the Wealthy Affiliate Program gives you 50 FREE websites with your year's subscription so she has 49 websites left to build up again and sell! WE ARE ONE BIG HAPPY FAMILY WHILE WE MAKE MONEY OVER AT WEALTHY AFFILIATE. Come join the fun!


Dream
Since this is a sight about Dream and Vision Interpretation, below you will find the following Dream that may help you with Interpreting your own experiences.
4/20/12
Although this dream happened about a week ago, I am just now writing it down because I was and still am trying to analyze it in my mind. It was so vivid that I will never forget it. That is the kind of effect that dreams involving expanded consciousness have on one's Spirit.
The dream began with me and my 9 year old daughter standing outside in a Park. It was dusk and we were looking up at the sky at a strange looking cloud. This cloud was so huge that it looked about 30ft wide. It was also grey like a rain cloud. I tapped my daughter and said, "It's shaped like a Pirate." After I had said this, I became consciously aware within the dream that the cloud was me but I didn't tell this to my daughter. The cloud then moved down towards us until it was about 10 feet over our heads. It then took a swan dive into a beautiful tree on our left that I hadn't seen until the cloud went into it and from
the tree, it continued into the Earth.
My daughter and I then looked back up into the sky and we could see a little brown star to our left. I taped her again and said, "Look." As we looked, the brown color of the star vanished and was replaced by a tiny brilliant white light. Although the light became brighter and brighter, it was doing it very slowly and still was just a twinkling little star. I then became consciously aware that the twinkling little star was aware of us looking at it and that it too was me.
Finally, I taped my daughter on the shoulder again and showed her a cluster of countless stars on our
right up in the night sky. However, what was strange about them was that they were encircled by a mist or cloud. All the stars were inside this mist and there was only a dark starless sky on the outside of the mist. The mist was also not shaped like a perfect circle. The only way I can describe it is that it was shaped like an Ameba when it is about to separate to produce 2 Amoebas. Forgive me for forgetting the scientific name for that process. I guess I should have been paying closer attention in Science class. I believe the word I'm looking for from 45 years ago is Mitosis.  However, the circles were still connected in the middle and also the one on the left was a bit smaller than the one on the right. It was at this point the dream ended and I woke up.
Analysis
This Dream is in the Category of what is known as a Prophetic Dream.  I can say that because the events within it are happening to me right now.  It is also happening to many others on the Planet.  Some are Consciously aware of it and some are not.  It depends on one's level of Spiritual Growth.  The Ascension Process is also a bit different
for every single person because we are all different but, the result is always Spiritual Growth because we are all connected to God through the Soul.  Whether you want to become aware of and work with this connection is a matter of personal choice.  But know this, BELIEF is not a qualifier for the Love of God.  Your connection to God is there whether you want to believe it or not.  Fortunately for all of us, God's patience is infinite and when you are ready to work with your God Self, which for most will probably be when they see others doing things that they cannot and begin to wonder why, you may wish to revisit this information for further study.  I can honestly say this, those of you who are reading this right now already know of your connection or you would not have been drawn to it.  This even applies to those who think you have landed on this page by accident.  But, I'm beginning to Ramble and I don't wish to loose your attention so let me get to the details of this dream.  This dream has so many Holy Symbols in it that I could expound on each individually.  I could easily write a entire Book on each one but I simply don't have that much time in this forum.  The best thing I can do is to advise you to purchase the book on dream symbols I have reviewed in my previous Blog before this one if you want to explore them in greater detail because I'm going to give you the 'Cliff Notes' version here.
My daughter within the dream represents my childlike innocence that Jesus said we need in order to enter the Kingdom of Heaven.  The adult me Represents my Older Wiser Self or Higher Self that is showing my new 9 year old Self what is happening.  The number 9 in itself is a very significant number because it is the Tripple Trinity X3 meaning I am aware of my connection to ALL THAT IS.  The reason I saw my self as a cloud was because it is an Aspect of my new Spiritual Growth that I do not understand yet.  The reason it dived into the Tree is because it is due to my awareness of my connection to the Planet (GAIA) that is going to trigger or be the catalyst to my
Ascension that was shown to me by the little star that got brighter and brighter after the Cloud Self dived into the Tree.  I am also going to be aware that all of this is happening because withinn the dream, I knew all of these Aspects of myself were me.  That is why I stated in the beginning of this Analysis that this was a Prophetic Dream because I am DEFINITELY AWARE of all of it happening right now.  I understand that all of this may be 'a bit much' for some of you to grasp right now.  It is one of the reasons why I decided to dedicate this Blog to emphasizing awakening the importance of connecting to the Planet.  For example, some of you may be saying to yourselves, What exactly do you mean by getting connected to the Planet?  Ironically, I know that you are already doing it.  It's just that some of you are aware of it and some are not.  What do you feel when you smell a flower, sit alone on the Beach, or even sit on your porch or in your backyard, perhaps even work in your Garden or with farm animals?  That feeling allows you to let everything troubling you go and feel the Peace and Love of God.  Those of us who practice Meditation take that feeling to Higher Levels of Awareness but, in Laymen's Terms, it's the same CONNECTION.  I must end this now but, I hope and pray that I have inspired you and helped you to develop a more clear understanding of yourself and your own Dreams and Visions.  BE BLESSED